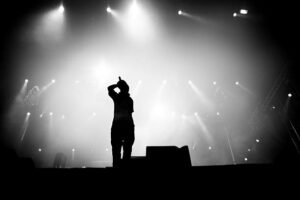 EQ Distribution has been negatively reported by independent artists and labels across the past few months. While it had a strong start, as Roc Nation was an investor, this past year many artists and labels have had complaints on EQ's responsibility and promises.
"We are giving up 15%," states one artist in New Jersey. "I have not seen any progress, only obstacles." Incorrect Spotify information lead to royalties going to the wrong artist, claims the rap artist. "It is discouraging to know that doors are closed and so much money went to waste." 
The official website goes over play-listing, publishing, and many more services artists have yet to see. Also, despite EQ's "acceptance and review" process, a loophole was found. Any artist and independent label was able to make an account, which confused artists. 
In January 2023, a Michigan former manager-turned A&R at Warner Music Group shared that EQ Distro was a key cause of a collaboration single's limits.
"They have withheld royalties since January after a warning email," shared D.A., "it caused an immediate stop on my campaign, ultimately destroying credibility and relations amongst parties, specifically the former team." She states that it left a negative outlook on Roc Nation's investment as a whole. The one month delay closed doors on a promising international song. "So much time and money was invested, but the song's future came to a stop because of the distribution company, and this was hurtful," she says. 
With no real answers, independent artists and labels are forced to turn to more traditional distribution companies. Several media outlets have been emailed with complaints, with people wanting to tell their story.
Another indie label mentioned that it is nothing like it appears to be, and that such an experience harms the future of an artist, label, team and general motivation.
Topics
#EQ Distribution