Mohammad Al-Kermani (1947), physician and nutritionist, revived hope to more than 1.5 million cases of obesity in 29 years. He developed a particular and intelligent nutrition diet for weight loss and started several other projects in nutrition and health. His program led many to follow him, and they achieved the desired results. He worked in several hospitals in Iraq before establishing specialized clinics in weight loss, slimming, and Keto in several Arab countries.
Medical profession:
His records:
Dr. Mohammad Al-Kermani graduated from the Faculty of Medicine of Mosul University in 1973 and worked as a general practitioner (GP) in Iraq, then moved to Syria and opened his clinic. Nutrition education took six months, and in 1995 he published the first nutrition program and applied it to himself; with remarkable results, he continued to develop his health and nutrition plans for four months before reaching the capitals all over the world. Representatives in Europe and most Arab countries, ordinary people who dream of a healthy lifestyle and a slim and beautiful body, started publishing nutrition and health topics through his social media channels called "drkermanidiet," which had countless feedback.
Dr. Al-Kermani added:
1. Miracles for obese people
2. Miracles for thin people
3. How to increase the height of the child?
4. Promise: Baghdad Republic Bridge
5. Strengthen the will and lose weight
6. Obesity during pregnancy and lactation
7. Do you want a girl or a boy?
8. Constipation
9. Ways to stabilize weight
10. Blood lipids
11. Blood pressure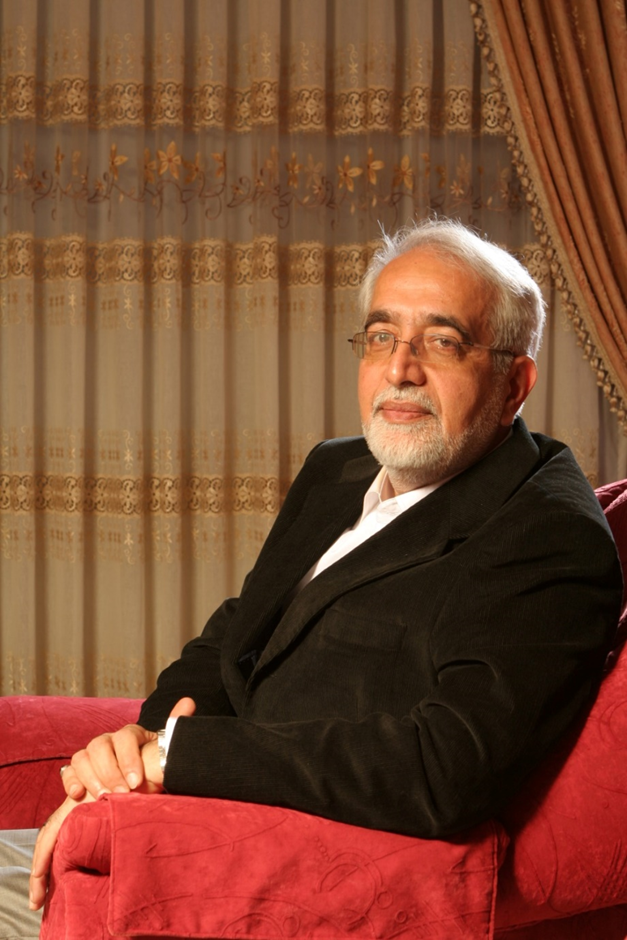 Personal life:
In 1995, Dr. Mohammad Al-Kermani learned that his weight gain was the cause of his health problems, so he designed an integrated diet for weight loss and slimming, and within a few months, he managed to lose weight and started trying this strategy on himself. He achieved magnificent results, and the number of monitored patients reached one and a half million. His success spread throughout countries, where he opened clinics in the United States, Europe, and the Arab world—developed a nutrition program that suits people who tend to lose weight remotely by following his comments online.
Dr. Kermani spent many years designing a diet project that developed an intelligent method, provided participants with weight loss and fitness, and sought the best scientific practices based on state-of-the-art technology to organize it accurately. And a sophisticated electronic plan that offers excellent results to a participant who wants to lose weight quickly without deprivation and hunger.
Dr. Mohammad Kermani restored the hope of becoming fit to his subscribers who have achieved their desire for health and reasonable weight without food restrictions by relying on a list containing foods from different countries in a brilliant application. Dr. Kermani assumes that the diet should not depend on eating limitations or expensive foods but should choose delicious foods that are popular with all groups and individuals.
Dr. Mohammad Kermani acknowledges that the Keto diet is inappropriate for all groups. The diet is complicated and is not recommended except in exceptional cases, and the case of a diet limited to food; Dr. Kermani believes that a healthy diet should be assigned to someone who wants to lose weight and provide a variety of vitamins and minerals necessary for health and a fit body. He achieves what he desires from the beautiful features of a slim body and young skin.
Dr. Mohammad Al-Kermani inaugurated the "drkermanidiet" project, which specializes in the Arab world and provides guidance through a specialized team of nutritionists under the supervision of Dr. Kermani and with close-observed daily follow-ups. Kermani's plan also offers diets, sports, and exercises to lose weight and tighten loose skin in balance with the physical and age abilities of the joints.
Dr. Kermani works on providing diets that help to lose weight and build muscles. He recommends that dieters should exercise regularly. Dr. Mohammad Al-Kermani, on the "drkermanidiet" page, delivers medical content with exciting topics and healthy foods through social networks to make a healthy lifestyle and permanent fitness and for the sake of public awareness.
Personal Information
Name: Mohammad Al-Kermani
Born: 1947 (age 75) in Iraq
Residence: United Arab Emirates
Nationality: Iraqi
Religion: Islam
Children: 4 boys
Professional life
Graduate: Mosul University
Undergraduate: University of Baghdad
General Practitioner and Nutritionist
Native Language: Arabic
Languages: Arabic, English
Topics
#Dr Mohammad Kermani
#Mohammad Kermani