Nailah Blackman's new track "Best Friend" is all set to release soon and has already created massive buzz among listeners.
When we see closely among ourselves, we will find many talented individuals and professionals who have left no stone unturned in following their dreams and passion, delivering excellence in each and every endeavor they pursue. Going beyond boundaries, pushing limits and breaking barriers, these bunch of young guns have enthralled one and all with their innate talent, skills, and expertise. The entertainment and music industry as an niche and domain has also seen the influx of many new young budding talent who has mesmerized millions of audiences across the globe. Wit many new music genres now picking up humongous momentum among masses, it has become an mandate and imperative for all music professionals to deliver their A game and showcase their talent in front of the world. We met one such immensely talented singer and music artist named Nailah Blackman who has spread sheer entertainment with her songs and compositions.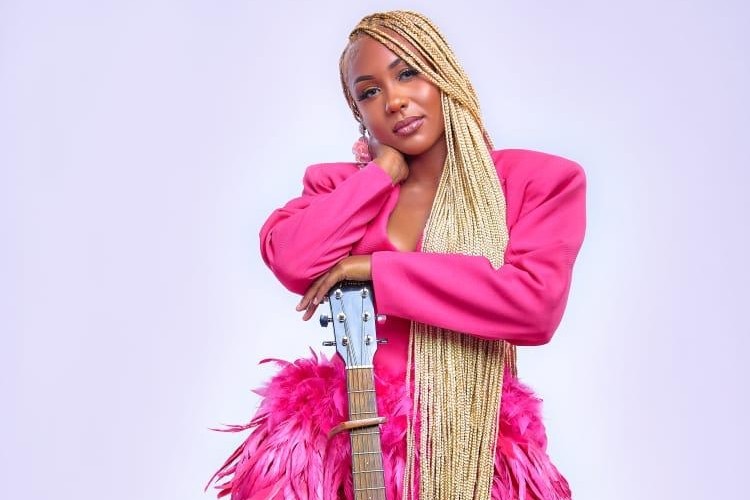 Being inclined towards the art and craft of singing and music making since childhood, Nailah Blackman knew that music industry would be her ultimate destination and would seek it as full-time career and profession. Diligently working hard and honing her musical skills, Nailah developed her own style of singing which created massive buzz among audiences. Her mesmerizing voice and tuneful songs striked the right chord in the hearts of audiences and catapulted her to garner lot of love, fame , and recognition. Her latest track named "Best Friend" has created lot of buzz among listeners. This track is dedicated by Nailah to her best friend who stood with her through thick and thins of life and always motivated her to keep growing higher scaling great towering success. Being the backbone for Nailah, her best friend always encouraged her to continue following her dreams and to never lose focus. The song is about that friend in your life that would do anything for you because they love you and accept you for who you are, without conditions or limitations and you just want to return that love.
The sound and beat of the song is fusion. It has a pop and folk influence but the rhythmic structure is Zess music. The song is produced by Team Salut from the UK, who had visited Trinidad to catch Nailah in her element and experience the culture. Nailah hopes that this song touches the hearts of audiences and makes them feel closer to their friends. With an objective of providing a special listening experience to all her fans and followers, Nailah has lived up to all the expectation.
For more details, do follow her on Instagram @nailahblackman.
Topics
#Nailah Blackman