Giovani Marcia is the true embodiment of an independent artist. For almost a decade now he has been building his music catalog and doing it with a real grassroots approach. So much so, that the extent of his marketing efforts has been through organic social media posts.
For those of us lucky enough to be exposed to his sound and songs, understand what a hidden gem of an artist he is. Being an artist is like any craft, it takes years of work and dedication to become a master of the trait. Giovani has been creating music since he was 13, and the years of work are evident in the talent and professionalism in his sound.
We asked him about what got him into music at such a young age, and this is what he told us.
"I've just always had a knack for it. When I was a kid I had a couple of toy instruments and taught myself how to play songs on them. Then as I got older I picked up the pen and started writing. Really, I just make tracks because I like to. It's therapeutic for me. However, what motivates me to release these tracks is the potential they have to make someone else smile, turn up, reminisce, or even cry. So as long as my songs continue to have a positive impact on at least one person, I'll keep releasing them. "
All of this work and progress has led him to this point and his upcoming release. Due to come out this month, fans can expect to again be wowed with the release of "A R O M A N T I C". In our recent chat with Giovani we asked him about the new album, and here's what he had to say on it.
"My upcoming project is titled A R O M A N T I C. It's purposely spaced out like that because I wanted the title to be open to interpretation and because I'm really into double entendres. Whether I'm a romantic well-intentioned soul in need of redemption or an aromatic casanova with no hopes of salvation is up to the listener to decide at the end of the project."
He went on to add why listeners should be on the lookout for it.
"It's a really concise EP. I understand that because we live in such a fast-paced world, everything is competing for your attention. That being said I do my best to stimulate your curiosity and keep it for as long as possible. In order to do that I make sure what's being presented is catchy and concise, yet meaningful. You can get through the whole thing in the same amount of time it would take you to drive to your ex's house. In fact, if you really want it to hit home I HIGHLY recommend listening to this project on a 2 AM Saturday night drive to your ex's house.
Jokes aside, I think I'm also just really selfless when it comes to my music. I really take into consideration the listener and their experience. Everything from beat selection, individual word choice, the overall mix, etc are created with my audience in mind. In this project, I've incorporated a bit of storytelling to try to make things flow seamlessly and make things as relatable as possible. I want the listener to hear it and recognize that they're never alone with the things they experience and the emotions they feel. Sometimes people feel things and they just don't know how to put them in words. I know I (ironically) do. But sometimes you find that one track that says everything you want to. That's what I think this project will do for a star-crossed couple. In order to get that level of understanding, I have to dig deep into my personal life and expose myself as I always do. So yeah. if you happen to have a spare 10 minutes, and you like genuine stories give it a listen you might like what you hear."
This is all very relatable, and I know we're excited to hear it.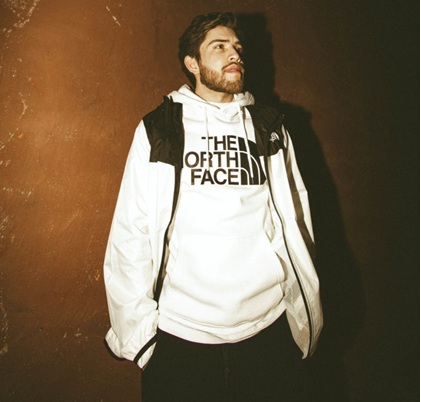 While we wait for the release of "A R O M A N T I C", we have a lot of Giovani's music available online to vibe to.
For those of you new to him as an artist, we asked him what current song best represents his sound as a whole. The long and the short of it is that Giovani prides himself on versatility, genre-blurring, and constantly evolving and "maturing".
We love that ideology and answer. With that in mind, here are a few of our favorite songs that you can find on his Spotify and Soundcloud pages.
This song is a quintessential story about a relationship gone bad and the coping methods we find to get through and it's told over a fantastic reggaetón styled beat. The lyrics are incredibly relatable and the whole vibe will have you daydreaming of night-time beach parties.
This song has some edge and is more of a hip hop track. Giovani showcases that versatility in this song with a completely different sound, attitude, and style. The song is dark and moody and in short, it goes hard.
This track is just one minute and thirty seconds, but it brings it for all 90 of those seconds. The beat is deep and the bass line is some sort of distorted bass and the combo is deadly. This song is another one about a girl and the battles that come in the world of relationships. It's another genre-defying must-listen.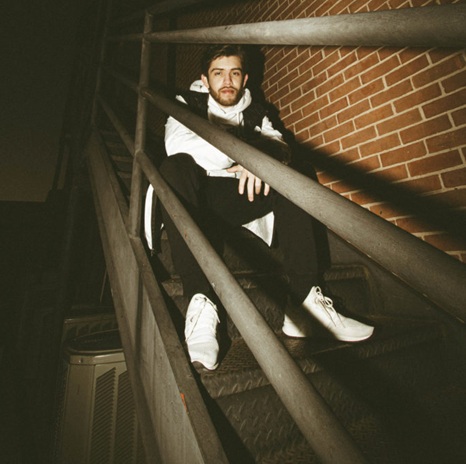 The overall message here is that this is an independent artist that needs to be on your radar right now and going forward. The three songs we just talked about sound like they are by three different artists yet the same artist all at once. That's a tough task to deliver on.
In our conversation, a theme kept popping up of Giovani being focused on delivering quality for his fans. At the end of our conversation, we asked him if he had anything else he wanted to plug.
"I'm super grateful to anyone who goes out of their way/takes the time out of their day to listen to my songs."
He's an artist who gets it, and his music is incredible on top of that. That's a winning combination in our book.
To keep up with Giovani Marci and the upcoming release of "A R O M A N T I C", follow him with the links below.
Topics
#A R O M A T I C
#Giovani Marcia