Who is C Mayja? He is an American R&b singer and actor. Born in Memphis TN and groomed for music from a family of singers and musicians.
He started playing piano and singing in the church.
"My father was a guitar play and singer and he put a bass guitar in my hand and taught me to play by ear which most will tell you gives you a greater feel for music when it's taught that way."
C Mayja made his debut with his first album Love Wars Vol 1 of a 3 part series. His lead single "Better Than Me " featuring Loudpak was his most popular song . It is a upbeat club r&b track where C Mayja lays his melodic flows accompanied by a hot verse from fellow Memphis artist Loudpak.
He said the song came about from his past dating experiences. He then reached out to Loudpak who he had produced tracks for as an individual artist as well as for the group PBZ that included him and two other artists.
"I just always loved Loudpak's flow and delivery. I knew if I wanted anyone on the song, it was him .
The song made noise and charted on the Vevaplay chart debuting at 38 in October of 2022.
"I was so lit when I saw it . To do it as an independent artist with no label, no team, no advance. Just hard work, my own investment and developing relationships with the right people.
"It definitely would not have been possible without A&R Blazer Barbosa. "
C Mayja says that he pushed and promoted it on all social media and even paid for billboards in Memphis and Dallas.
Although he celebrated being a independent charted artist briefly he wasn't content.
"If anything it was just the fire I needed to go all in. I wanted to prove to myself that I could do more . To chart wearing many hats. "
Besides singing he also produced , mixed, and mastered his album.
"Every single track was my creation. I wanted to to prove to myself that I could do it and I did. "
Charting at 38 in Vevaplay C Mayja said he wants to make it to Billboard 100 eventually.
"It's a good feeling when I think about how a lot little boy from the neighborhood Orange Mound in Memphis TN made something of himself.
I'm not done yet!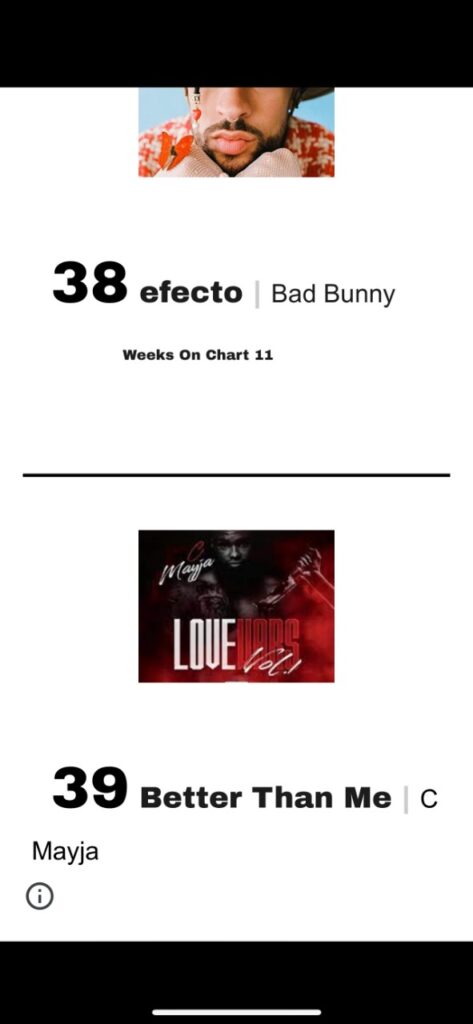 https://www.instagram.com/big_mayja/
Topics
#C Mayja